Activity page - Action buttons
The blue buttons below the header are the "action buttons" providing very useful functions.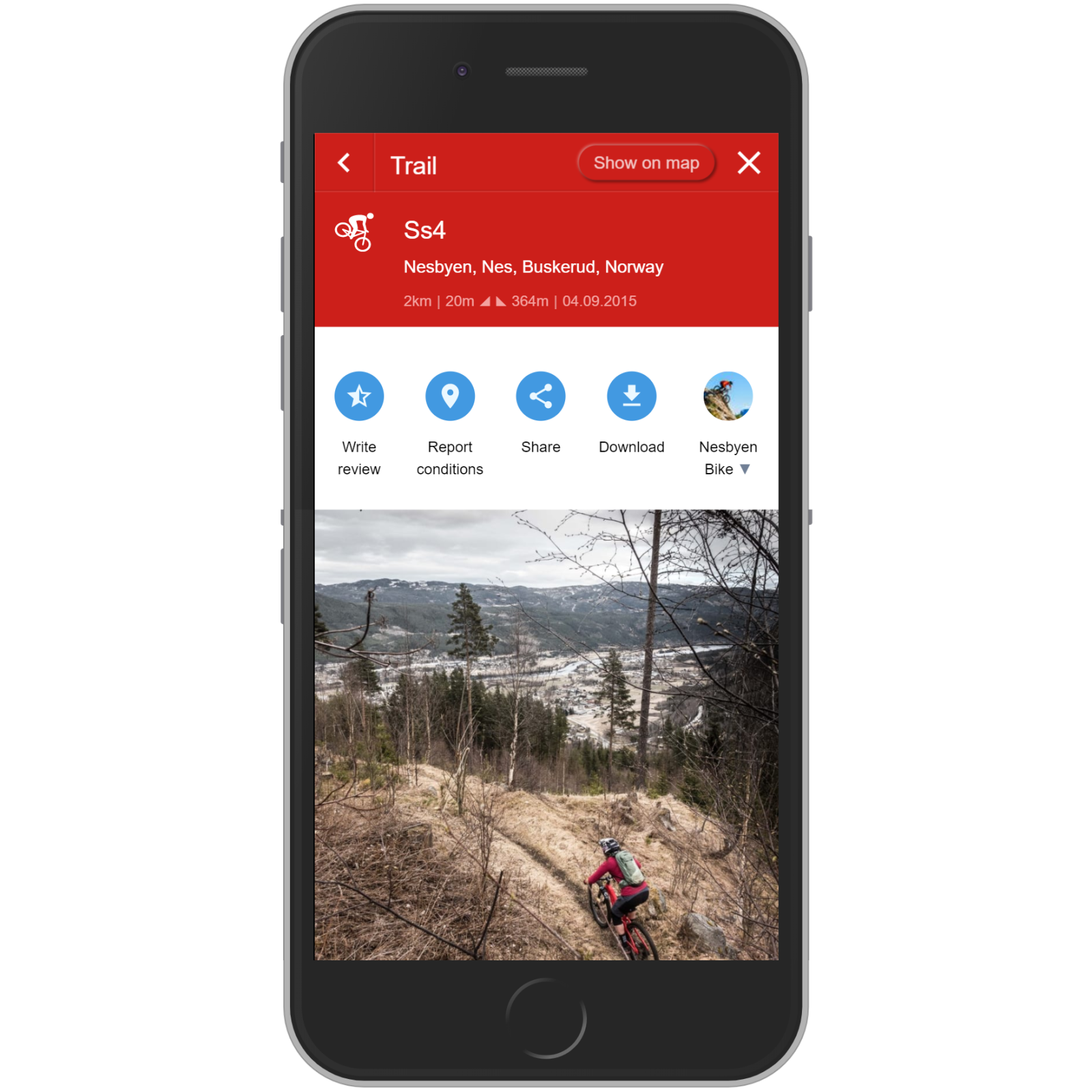 Write a review
With just a few clicks you can say your opinion about this activity.
Find out more about reviews here.
Report conditions
Very useful for everyone to know how the actual conditions are. Just spend a few clicks and you helped with your feedback. Find out more about condition reports here.
Share this activity.
Share the activity easily on sosial media, messenger services, email, or copy to clipboard, to share the link.
Download the GPX track
Find out more about downloading tracks and navigation here.
User page
Click on the user icon to open the users page or to contact the user.
← Tabs
Map selector →