Bergen
The rough west coast
Surrounded by seven mountains, the second biggest city of Norway is said to be the entrance to the fjords - and to great mountain bike trails!
The cityscape is defined by the sea, islands, mountains and the busy harbour. Old trade houses crouch to the waterfront. Big ships are tied at the docks. A cruise ship lands, and floods the historical center with thousands of tourists. It's time for us to move on and hit the trails just outside the city.
Open this map in the web-app
Ulriken
Not far from the center, the Ulriken lift brings us out of city and to the start of scenic trails. Bergen stretches out to the surrounding hills and islands.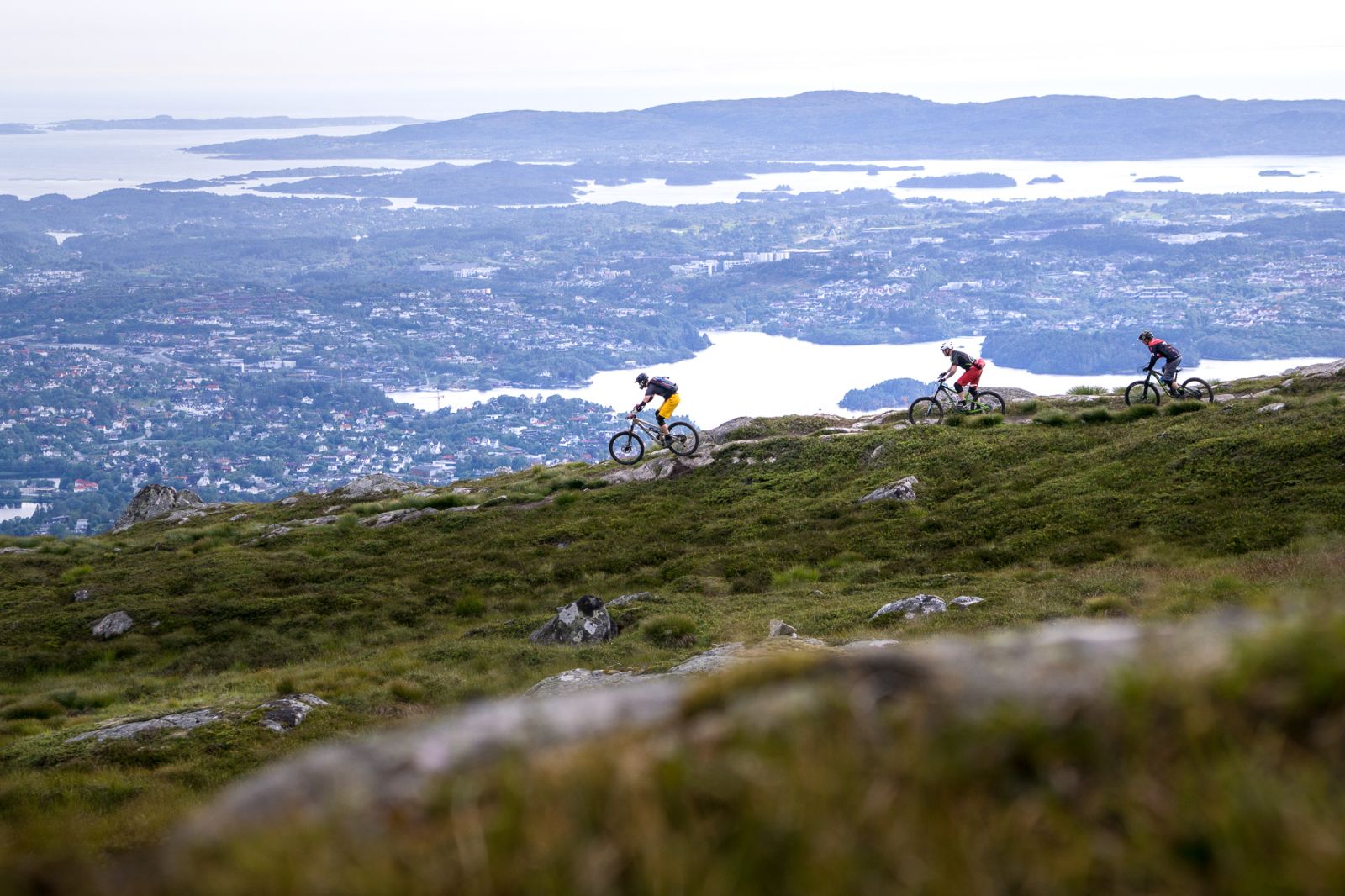 Ulriken lift
The small gondolas can take a few bikes and bikers. Right below the gondola, you already get an impression of the very rough and rocky downhill track of Bergen.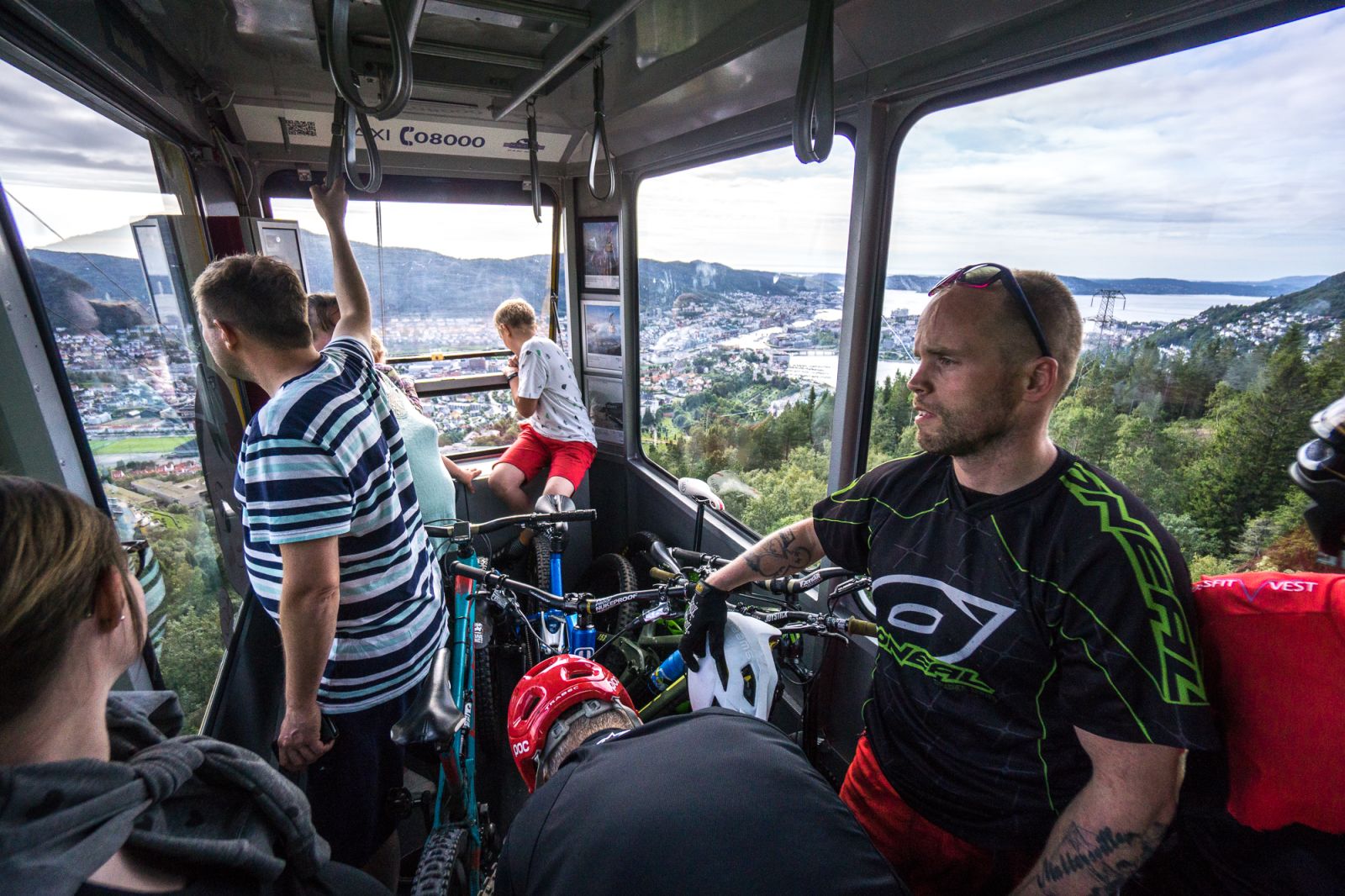 Enduro Baby
Luckily we go for an easier track first, called Enduro Baby. It starts mellow with a great view over Bergen and the sea. Find the trail here.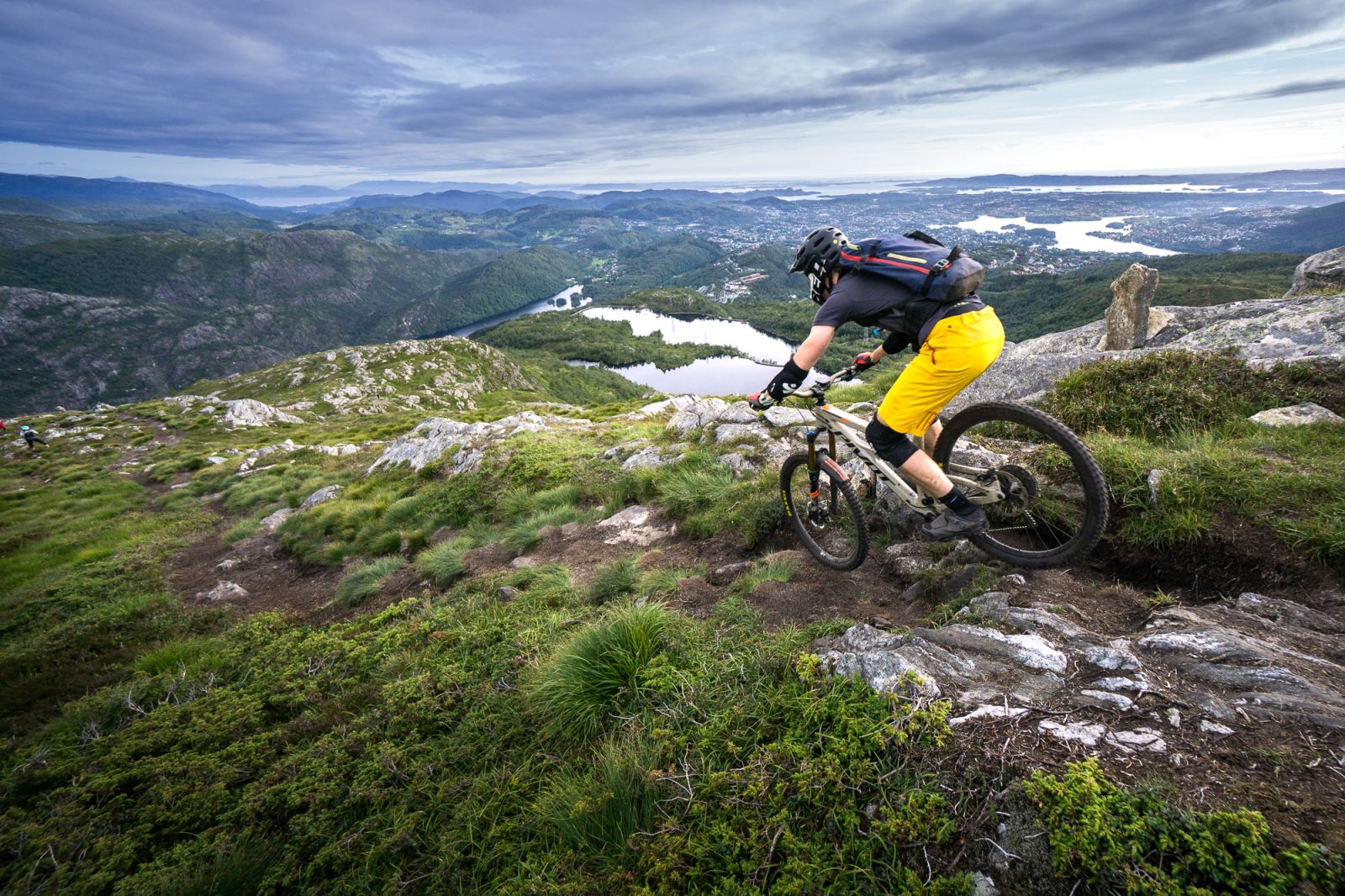 Map of the black Endurobaby trail. It starts at the top station of the Ulriken cable car. A technical climb takes care of a good warm up before the descent starts:
Open this map in the web-app
Technical steeps
Soon it becomes more technical with steep, rocky sections.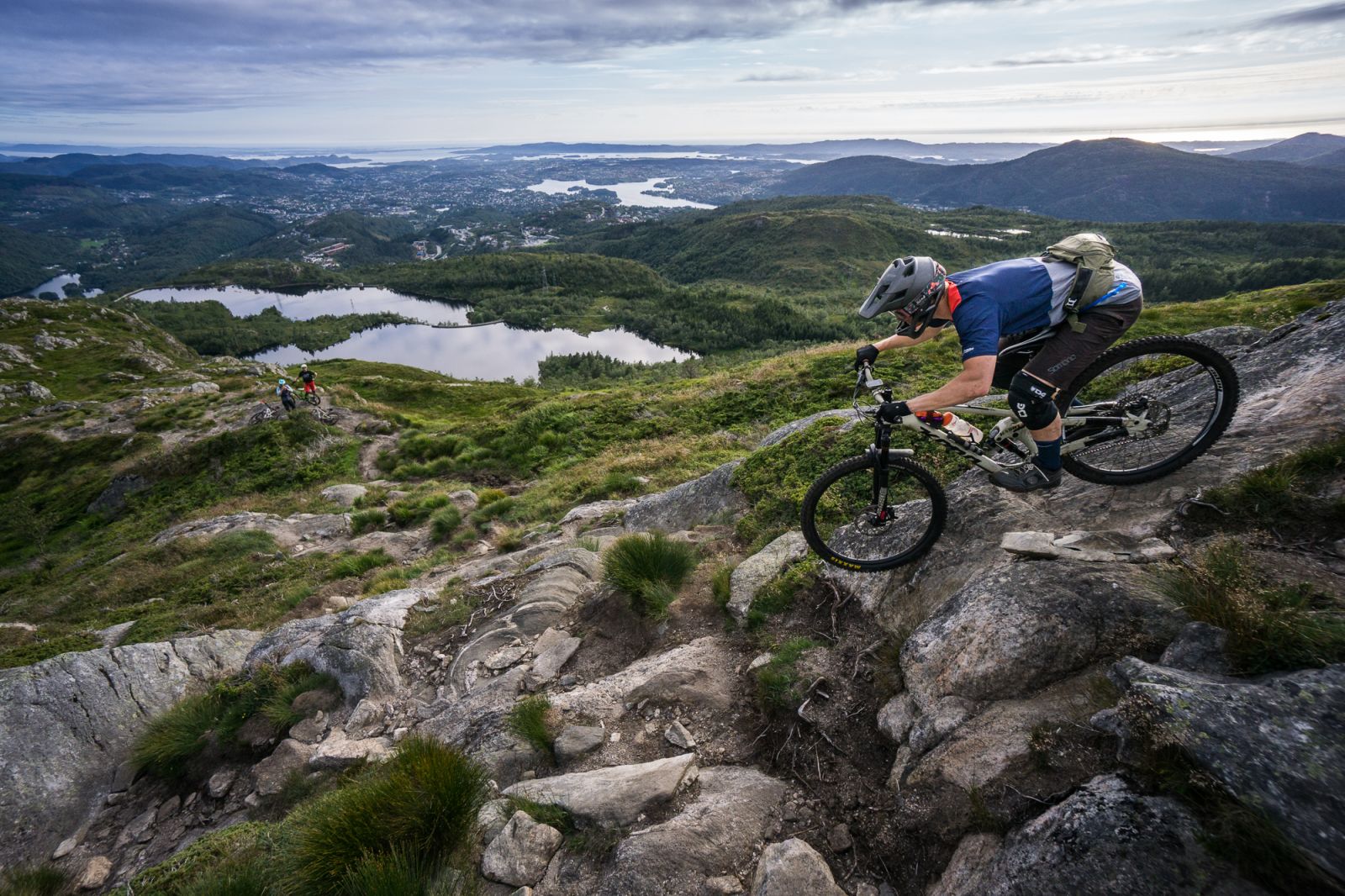 Rocks
Bergen is well known for its rocky and rough terrain. When it is dry, the rocks invite to a creative line choice. But when it is wet, you just have to go where gravity takes you. Find the trail here.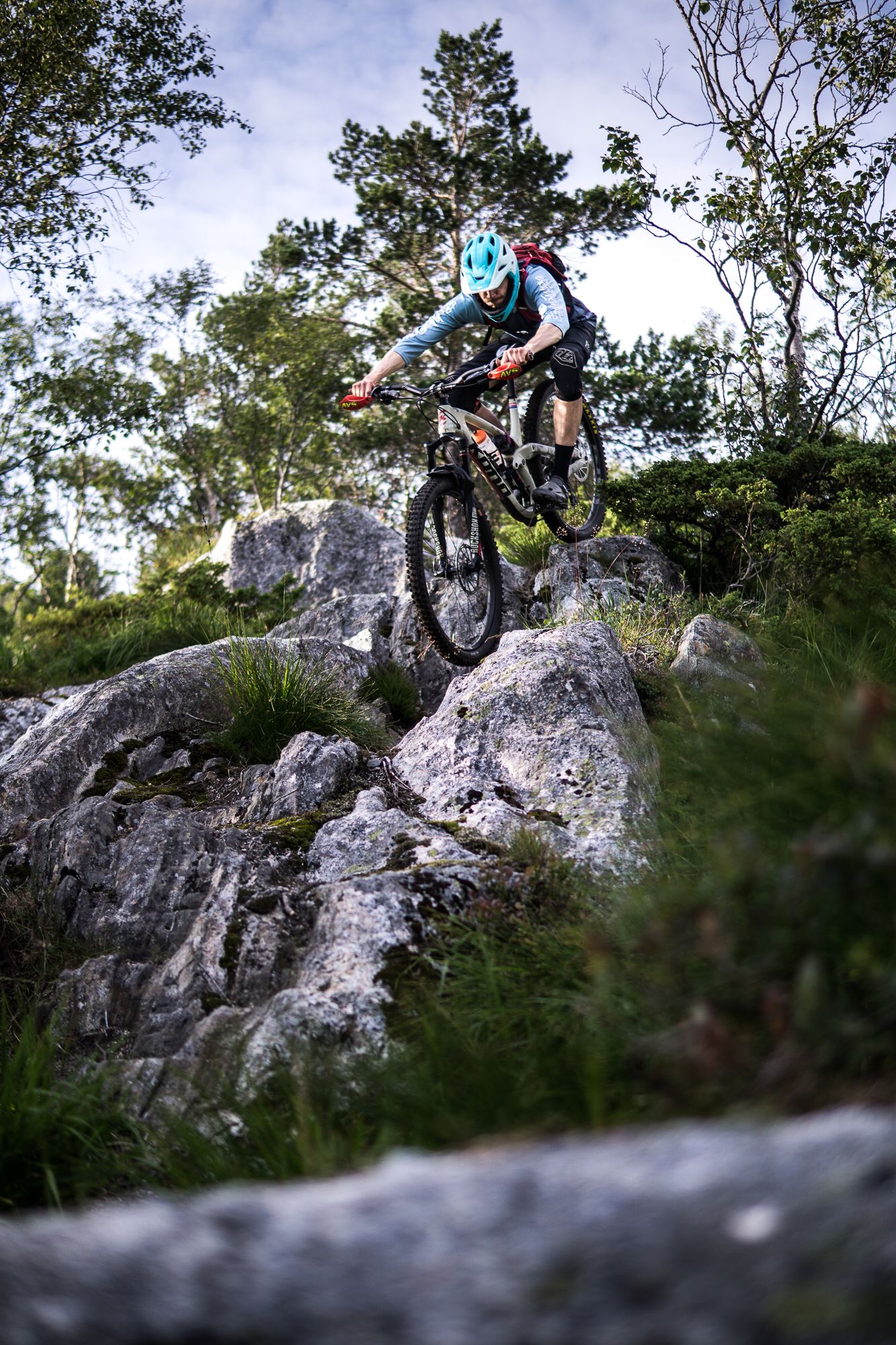 Toro
Further in the back country, close to the highest mountain around Bergen (Gullfjellet, 914m), there is a great ridgeline called Toro.
Open this map in the web-app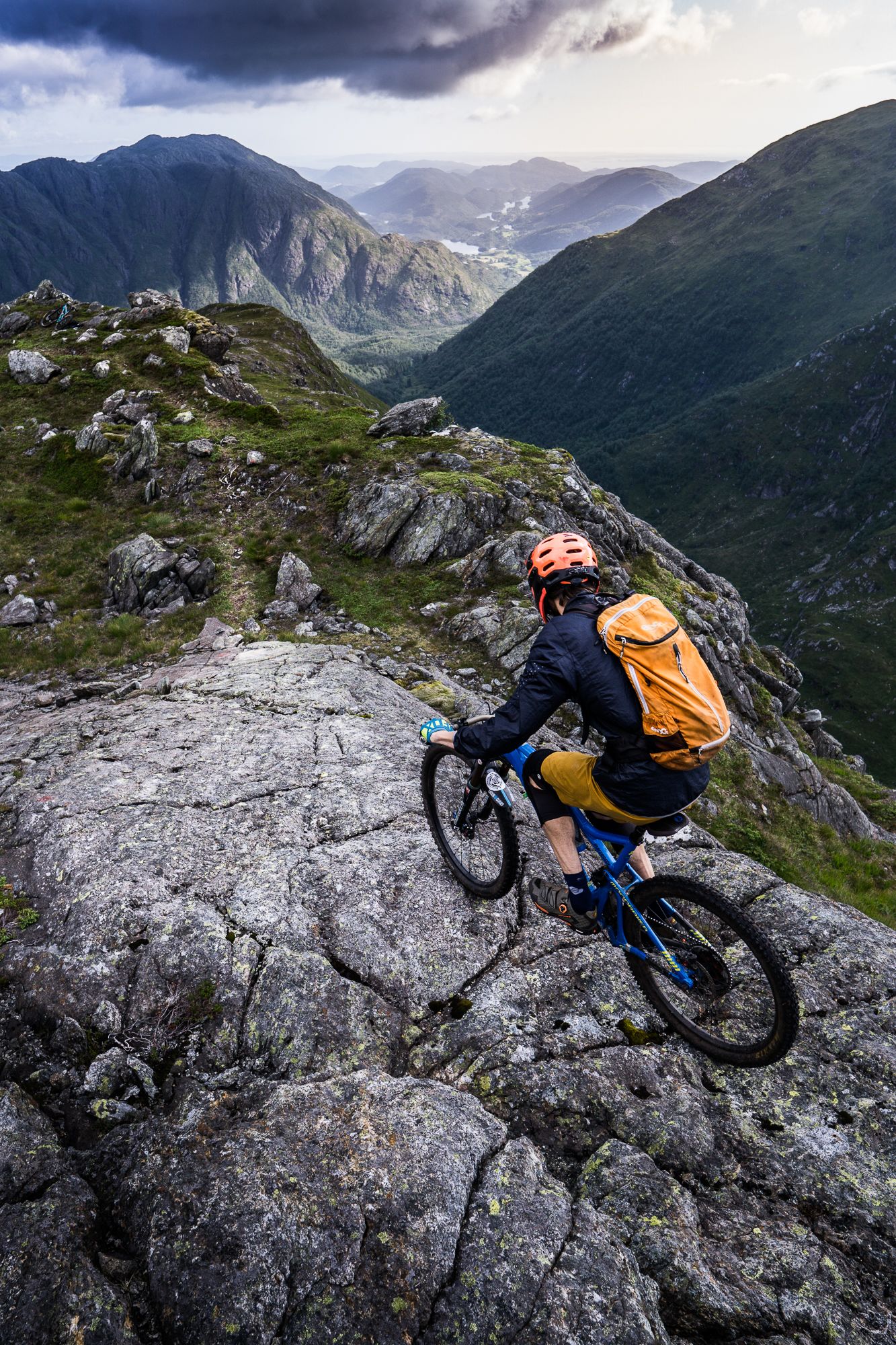 Typical is the access by pushbiking. The advantage is that we can already check out the lines for the descent. It starts alpine and technical with a few switchbacks. Then the ridge becomes flatter and the trail straight and fast.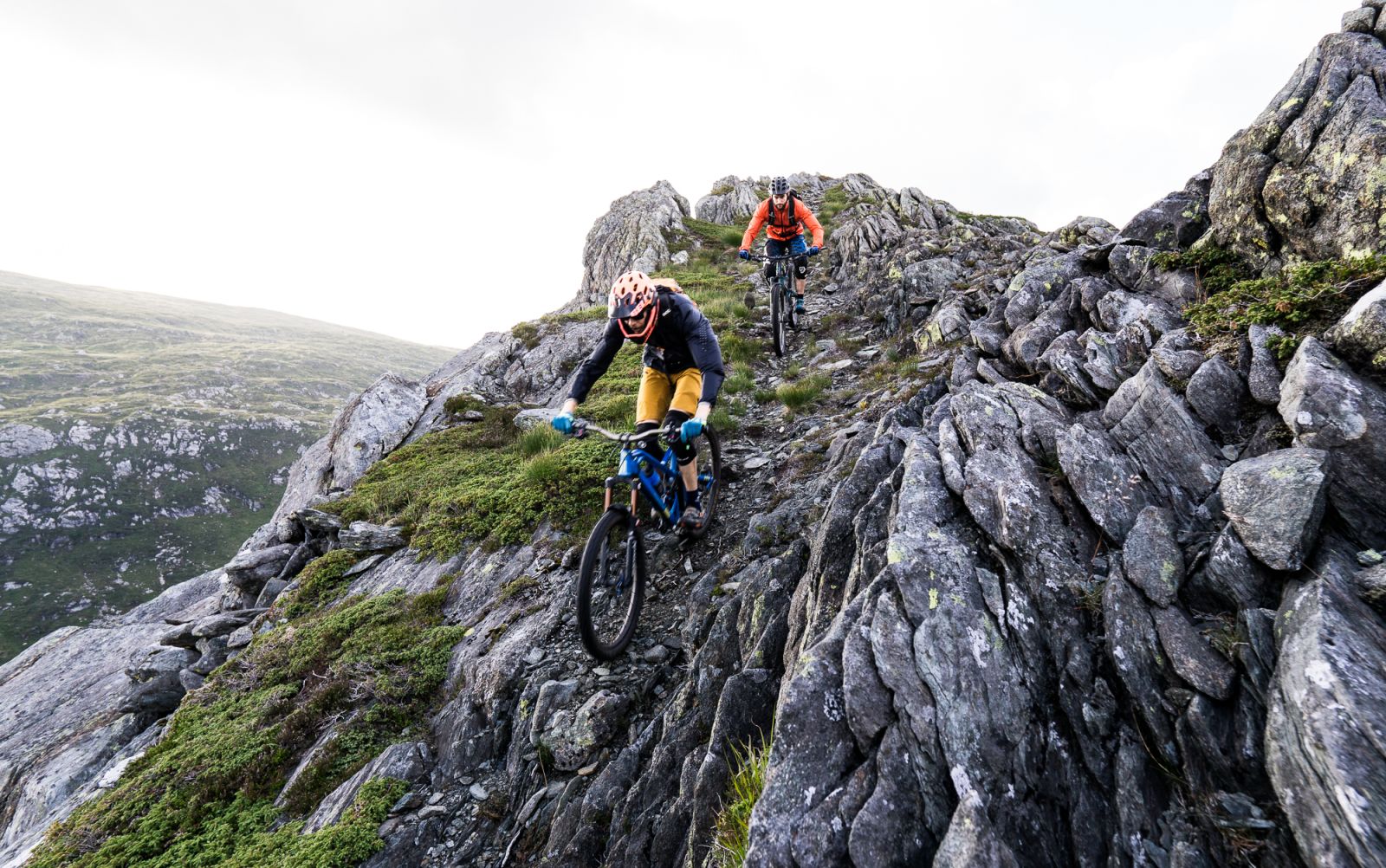 Sædalen
There are not only rocky and rough trails. You find some built and flowy ones as well. Sædalen is a small playground with jumps and berms.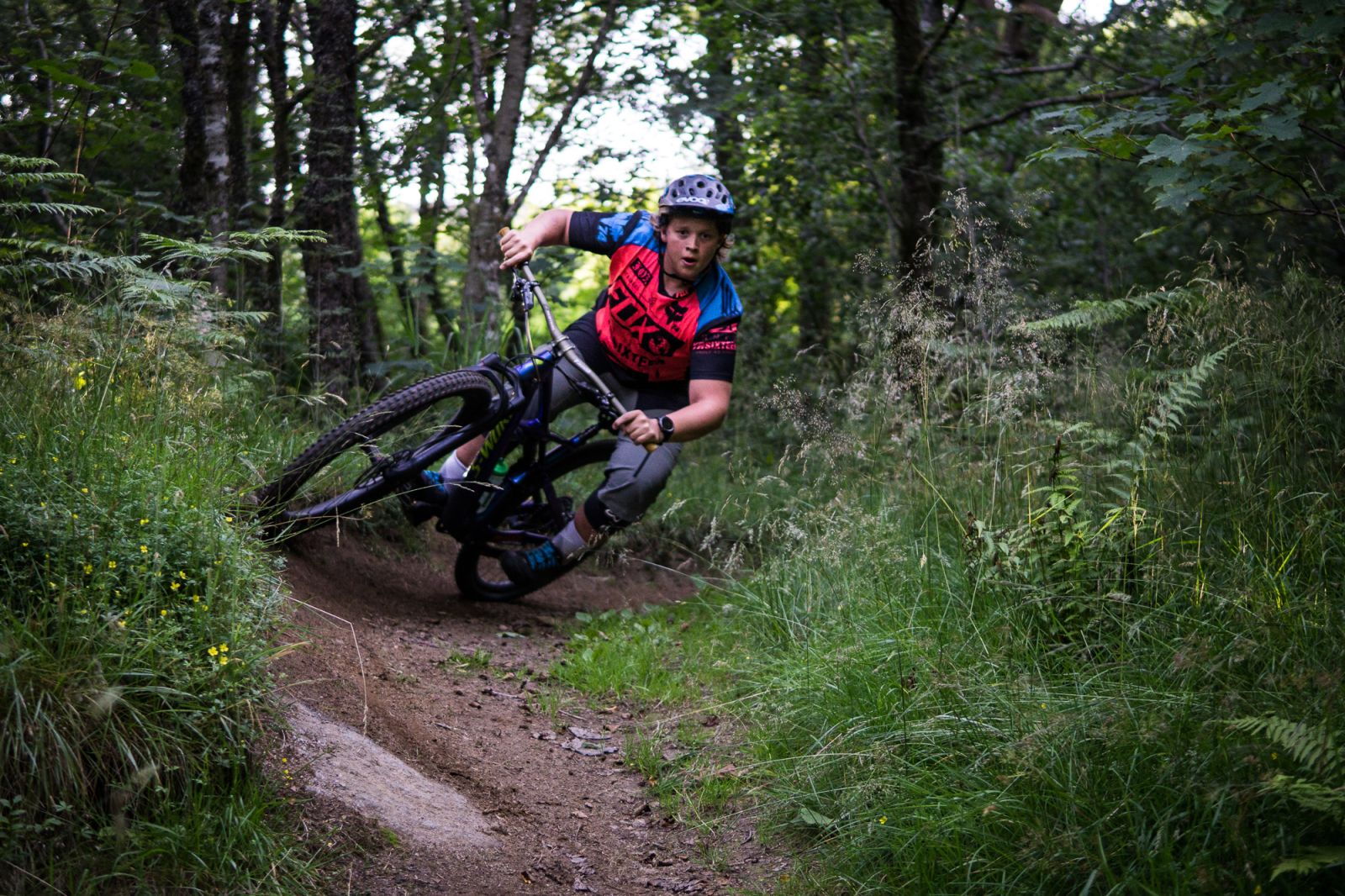 You can even get some good airtime.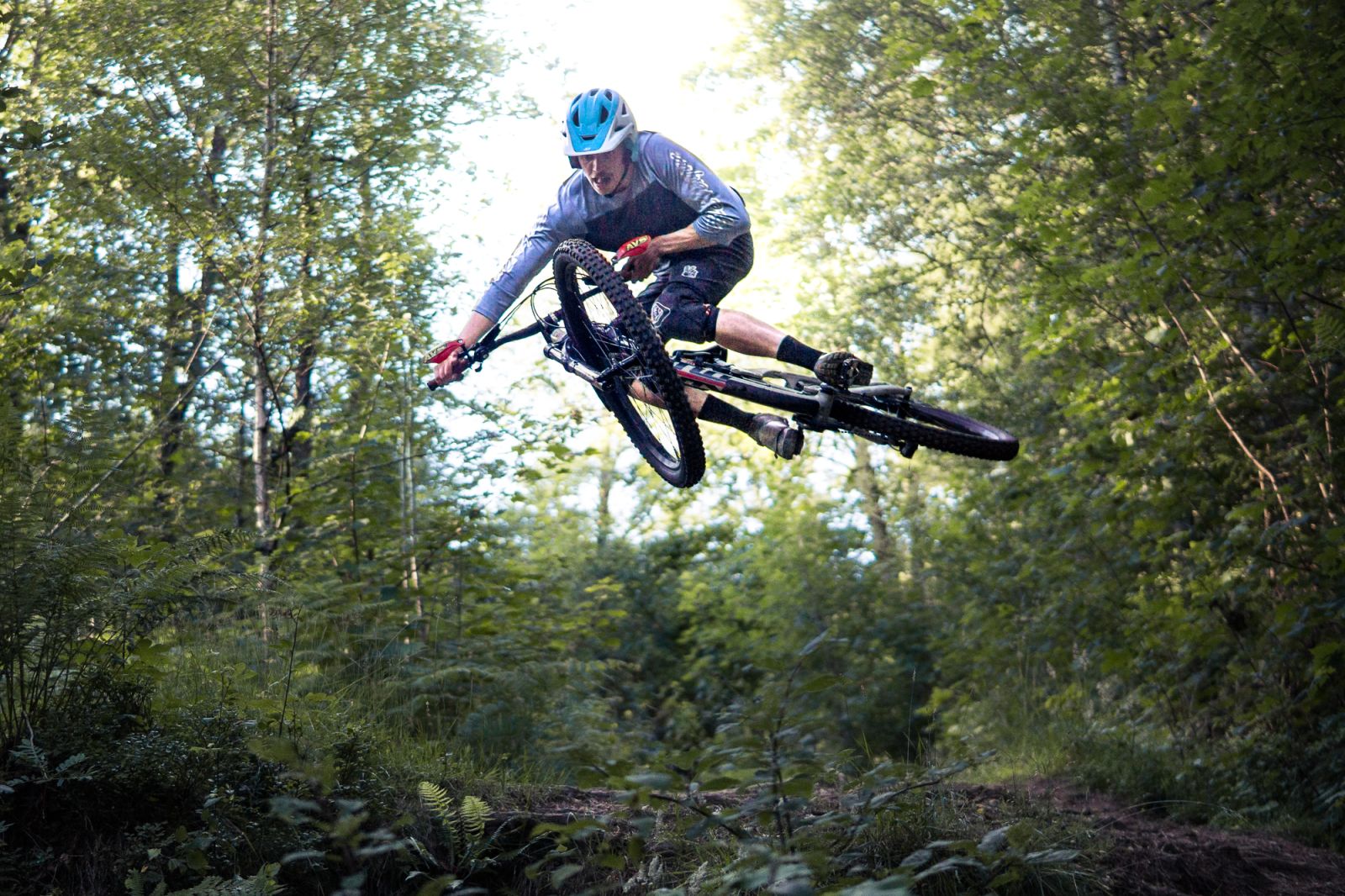 Bergen MTB Club
Thanks a lot to the Bergen MTB Club for the great guiding and the good advice in line choice in the tricky rock sections.